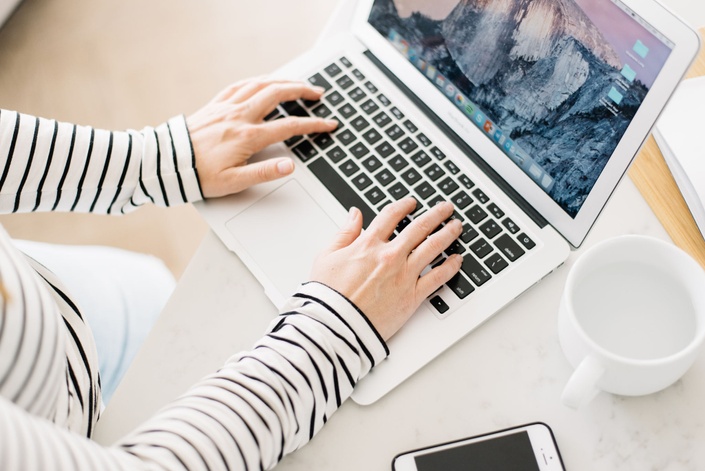 Next Level Nutrition Biz Collective
A Monthly Membership to Help You Grow Your Nutrition Business!
Join now
You've invested so much time and energy learning everything you can about nutrition and all you want is to share that knowledge with other people aka your clients to help make their lives better!
So, in order to get your business running at full speed, you've been watching all of the webinars, downloading the freebies, following the experts, and Googling all of the things until the late hours of the night...but you're still feeling stuck and not making much progress forward.


It turns out that information alone isn't the only thing that is going to help your business take off.

You also need:
Expert support to troubleshoot the problems that come up and overcome those challenges
Education that's relevant to where you're at right now and specific to your nutrition businesses
Accountability to take consistent action on your ideas and help to gain momentum

This is why I created the Next Level Nutrition Biz Collective for you 🎉


The Collective has been designed with three important grounding pillars in mind that are ALL essential in growing a thriving nutrition business: Education, Action and Support.


Education: It's time to stop trying to puzzle together generic information from Google! You need focused education that's relevant to your nutrition business and serves you where you're at.

Action: Taking action is often easier said than done! You need accountability to gain momentum and mentorship to overcome blocks and challenges that arise as you implement what you're learning.

Support: Running a business alone can be tough and overwhelming! There's so much power in getting insight and cheerleading from experienced mentors and other nutritionists on the same path as you.
The Collective is your place to get the Education, Action and Support you need to market and grow your nutrition business and fill your practice with clients!
Here's the breakdown, when you become a member:

👉 New In-Depth Training every single month. All trainings are held live on Zoom and if you can't join us live, don't worry, as all sessions will be recorded for you to watch at a later time inside the membership portal!

👉 Monthly Q + A Session to ask your questions and get the accountability and support you need to take massive action on your goals. This happens 1 week after your monthly training, so you can bring any questions or challenges you're having while implementing the month's training. This is how we make sure you're never stuck so you gain constant momentum in your business!

👉 Private Facebook Community with weekly check-ins, opportunities to vote on which trainings you'd like to see in the membership, a place to collaborate with your colleagues, find an accountability partner, build a referral network with other practitioners, ask your questions whenever they come up, and get support with growing your nutrition business.


As a member, you'll get all of the support and accountability you need to take powerful, consistent action in your nutrition business and take it to the next-level.

Your Instructor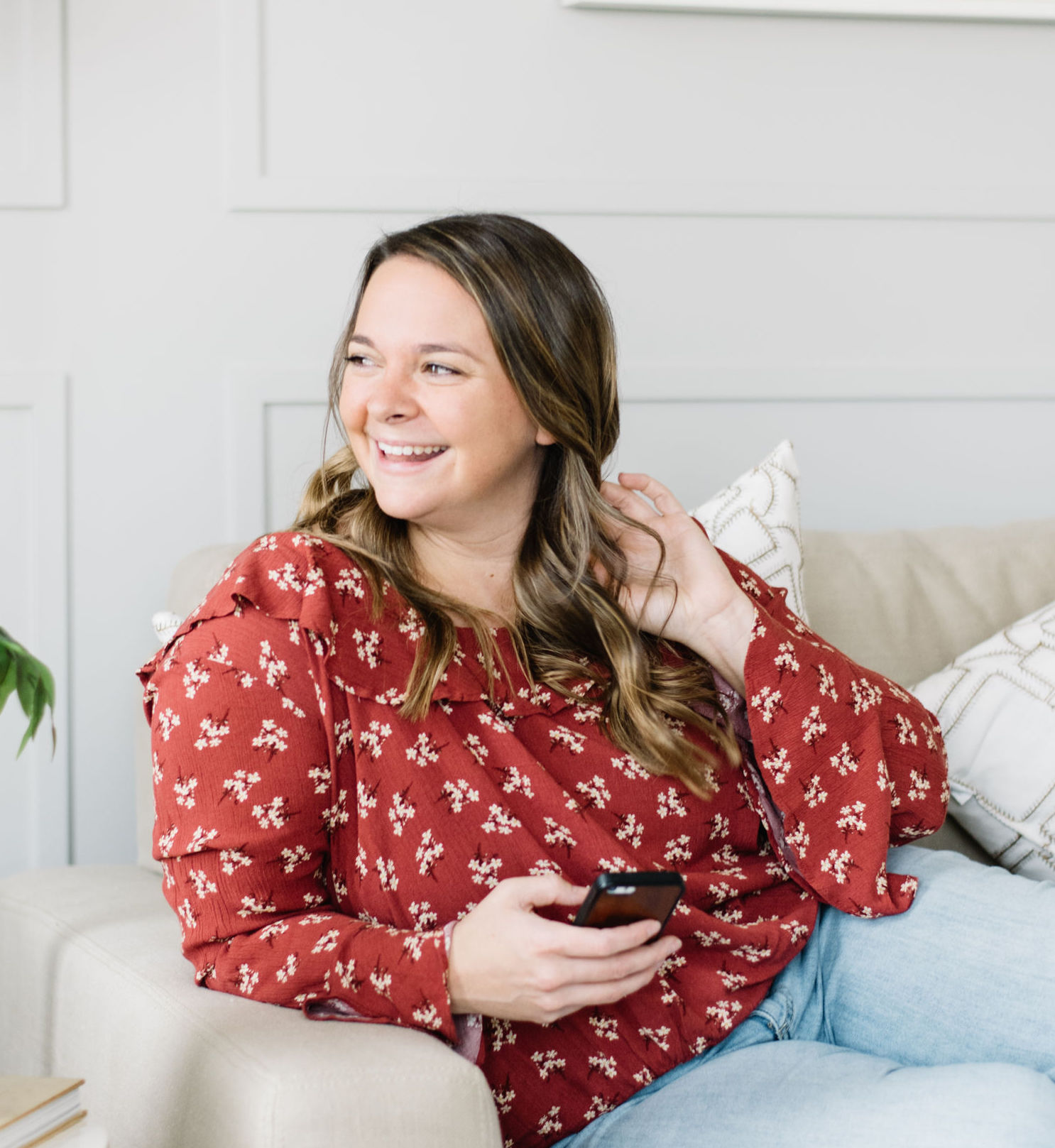 Hey there, I'm Stephanie! I'm a graduate of the Canadian School of Natural Nutrition and received additional culinary training from the Academy of Culinary Nutrition. After building my own successful nutrition business and learning a rock-solid process for how to work with clients, I knew that I needed to share this with others who were just starting up their own nutrition business.

I've mentored hundreds of nutrition students and new grads on the start-up details of how to begin and grow their business, and can't wait to share these tools with you, too!
🎉 Once you join the membership, you'll get instant access to over 15 past trainings and you'll also have the opportunity to vote on future trainings from inside our Facebook group! This is so you get the exact trainings and lessons that you need most to take your nutrition biz to the next level.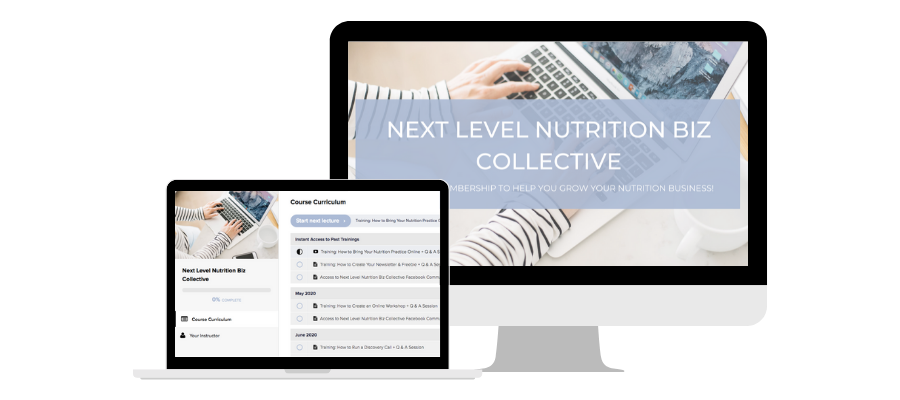 Frequently Asked Questions
How does the Collective work?
When you sign up, you will receive instant access to the Membership and be able to join in live (or catch the replay!) of each month's Training and Q + A session. You'll also be given access to the Private Facebook Community as well!
How long do I have access to the content for?
You will have access to the Membership content for as long as you're a paying member.
Can I cancel any time?
Yes, absolutely! You'll be able to do this in 2 clicks inside your member area. That being said, if you do choose to cancel and then rejoin the Membership at a later date, you will be re-joining at the most current Membership rate available. In this Membership, you'll get the training and support you need to take action in your business. My hope is that when you do the work, you'll get your investment back easily every month.
How much access do I get to Stephanie?
You will be able to ask questions and get support from Stephanie during each month's Q + A session as well as daily in the Private Facebook Community!
I haven't started my business yet, is this for me?
Yes! This membership will give you many of the tools that you need to both start and grow your nutrition business. You'll even have the opportunity to vote on which trainings you'd like to see in the Membership each month, too.