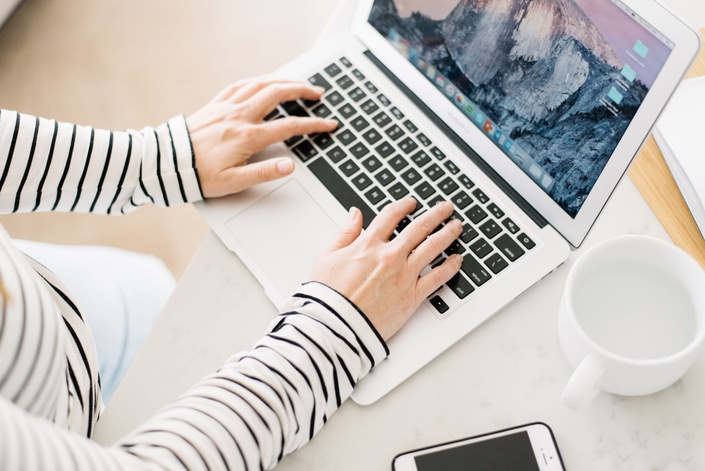 Tech Tutorial Library
Step-by-step tech videos to help you set up your nutrition business with ease!
Have you been wondering why setting up the tech for your nutrition business feels so HARD?


Do you feel like you've spent 100 hours sitting at your computer trying to get things set up without making any progress at all?



Are you feeling ready to stop spinning your wheels and finally ask for help with all this tech stuff?

I hear you! You're feeling confused, overwhelmed and tired with the tech set-up and you NEED help before you decide to throw in the towel.

Let's face it, there are only so many times that you can get up and walk away from your computer before you throw it into the wall!


---

This is exactly how I felt when setting up my own nutrition business. I had an idea of what I needed to do, but I had no idea HOW to do it. I felt overwhelmed and considered giving up time and time again.

Over time, the tech side of running my business got easier, but I still wish that I asked for help when I first got started! This would have saved me from so many late, frustrating nights in front of my computer.

This is exactly why I created the Tech Tutorial Library for my coaching clients. I wanted them to feel confident when setting up their nutrition business and show them how EASY it could be for them to do it all on their own.

No expensive graphic designers or tech gurus needed!

I knew deep down that you needed access to this library too, so I've opened up enrolment for you.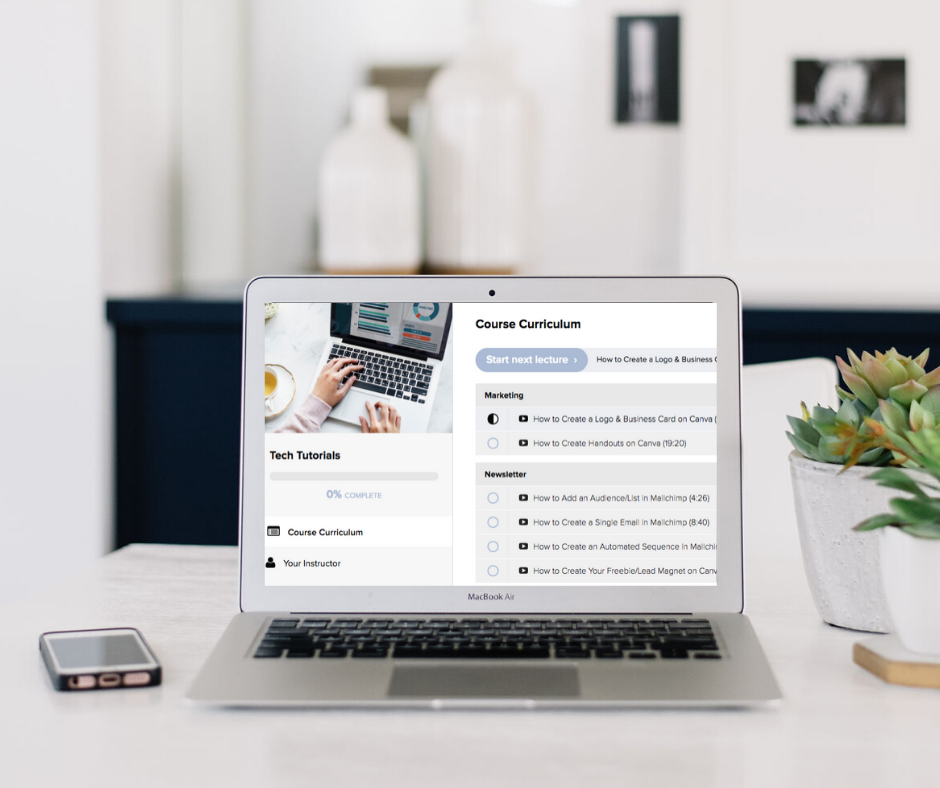 In this Tech Tutorial Library, you'll get access to a number of training videos including:


How to use CANVA to set up your business cards, logo, client handouts and freebie


How to use SQUARESPACE to set up your website


How to use MAILCHIMP to set up your newsletter and automated newsletter sequence


How to set up your INSTAGRAM & FACEBOOK social media channels


How to use ZOOM, FULLSCRIPT, CALENDLY and DOCHUB for your client sessions
Each video includes step-by-step instruction, while I walk you through how to set things up using my own screen as an example!
The best part? I'm constantly updating this library, so you'll get access to any new videos that I add, as well as have lifetime access to all of the videos!
Course Curriculum
Marketing
Available in days
days after you enroll
With over 3 hours of step-by-step instruction, you'll have your nutrition business set up in no time!

And guess what? You more than deserve to feel confident and excited about your business and it all starts with getting things set up on the right foot.

Let's do this!